Restoration
All Good Pictures Crack provides a broad range of restoration of paintings, painted objects and polychromy. Our work varies from a relatively easy cleaning of surface dirt to the difficult removal of a varnish layer or a hardened overpaint. We take pride in our proficiency in surface work, which includes the consolidation of flaking paint and loosening grounds, the mending of tears in canvases and structural work on panel paintings. Both strip linings and complete backings can be done using traditional methods and techniques as well as by using up-to-date insights and materials. Our retouching is done sparingly and with an understanding of art history, using the materials we consider best suited for the job, and executed on the level of excellence demanded by the best galleries. In all our work we strive for reversibility and compliance with the ethical standards of the profession.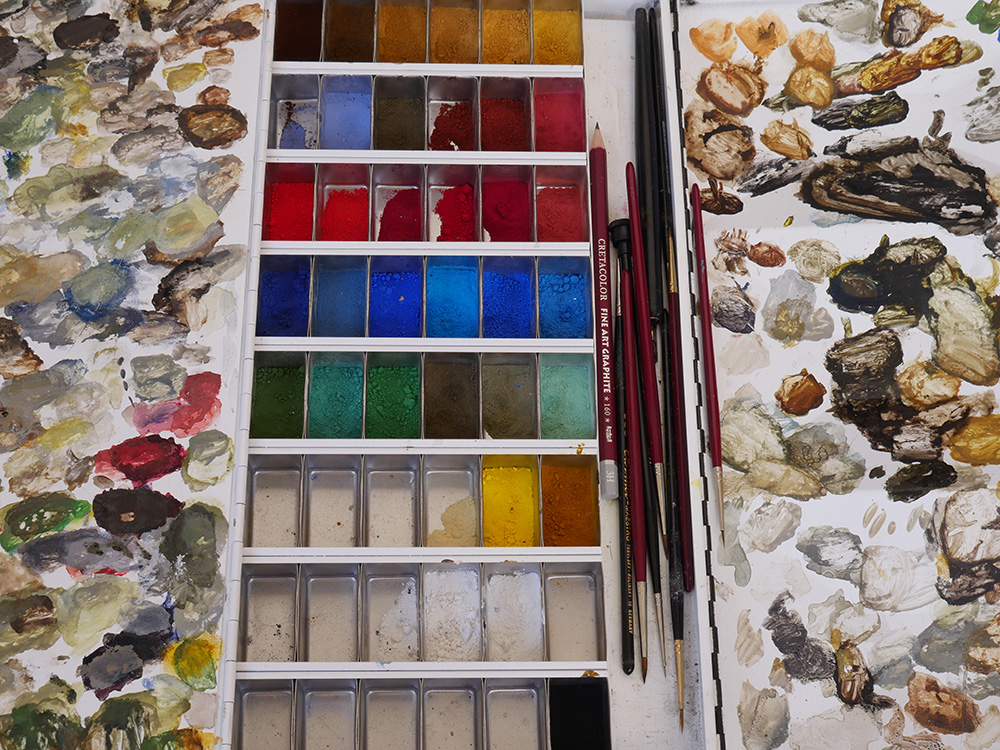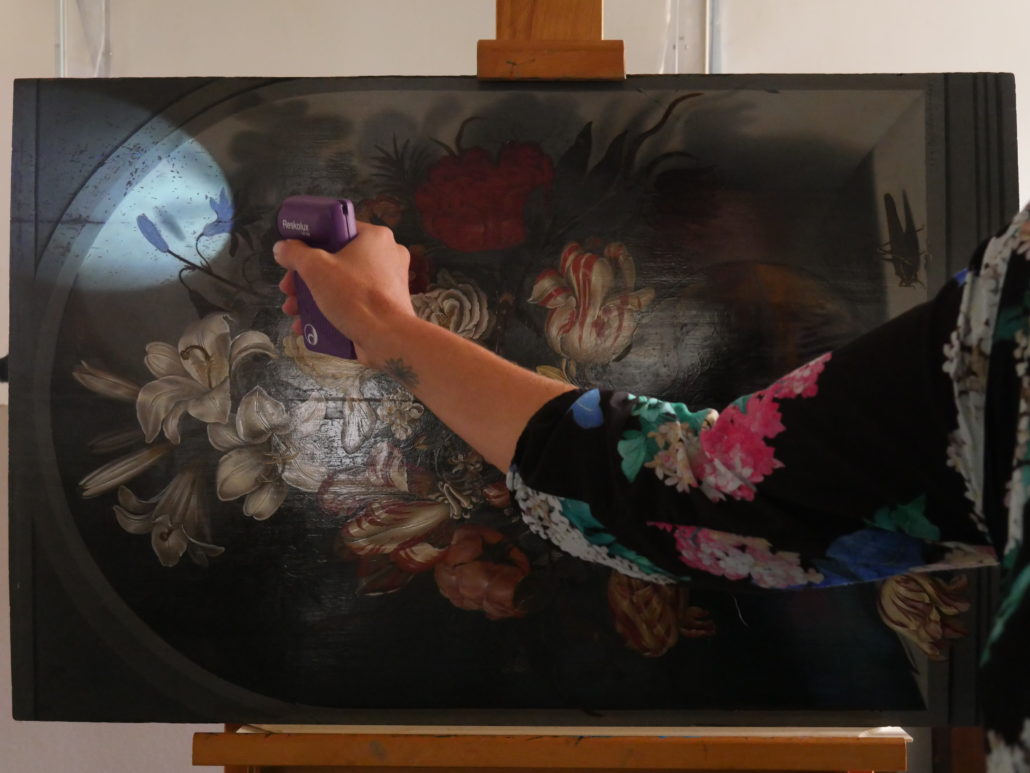 Expertise
All Good Pictures Crack presently offers expertise to both private collectors and art galleries on the condition of paintings and questions of authenticity. On request we can provide condition reports of paintings or articles on their art historical background. Our extensive network makes it possible to obtain all relevant scholarly and scientific knowledge needed to come to an informed judgment.
Advice
All Good Pictures Crack can offer advice on the restoration and preservation of painted objects. We supply expertise both on the wellbeing of a single painting and collection management.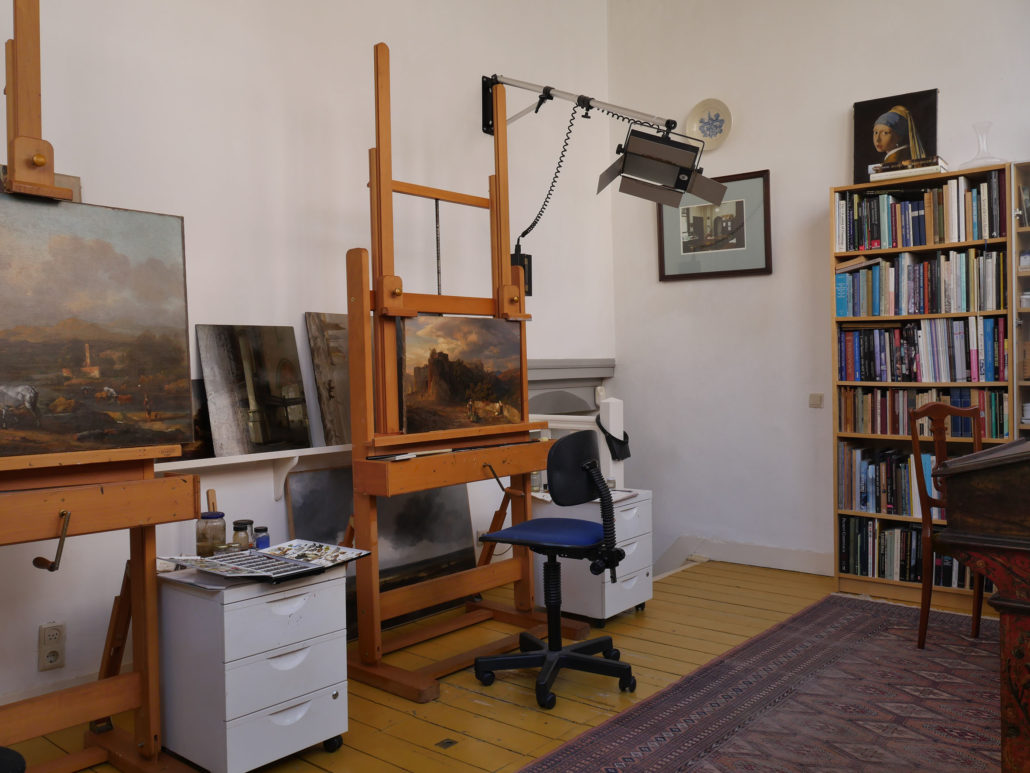 All Good Pictures Crack – Conservation and restoration of Fine Painting and Polychromy. Our experience spans 6 centuries of easel painting from Early Netherlandish to Post-Impressionist and more modern. We provide specialist knowledge on Dutch Old Master paintings and advice both to private collectors and commercial galleries. We carry out a variety of work, from the simplest of condition reports to the most difficult of restorations.
Drs. George Boellaard
Almost thirty years ago, inspired by my love for Old Dutch Master painting, I started as an apprentice in the restoration workshop of a prestigious fine art gallery. Since then many thousands of paintings passed through my hands. In 2013 I opened my own studio. Though I first and foremost consider a restorer of paintings to be a craftsman, my approach to restoration is supported by familiarity with new materials and professional literature. I take time to read and follow courses relevant to my profession. My experience has taught me to listen to my clients. When a minimal intervention can do the trick, why prescribe a complete or costly restoration? Often I advise not to restore. Restoration is a craft foremost in the service of art, but also in service of the people.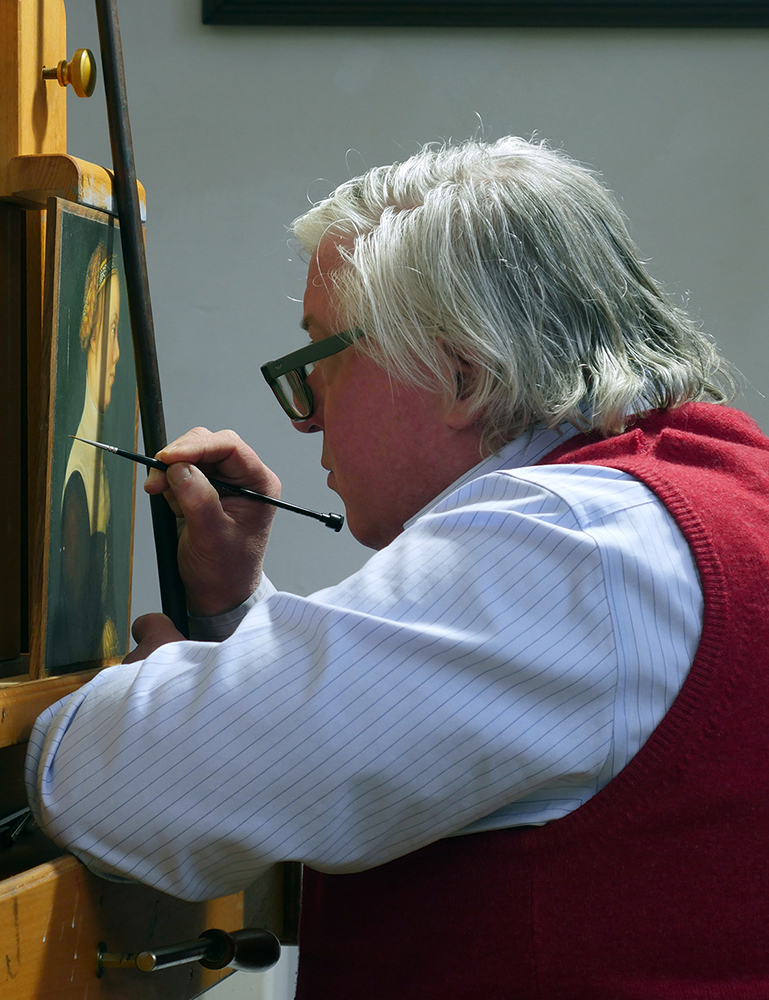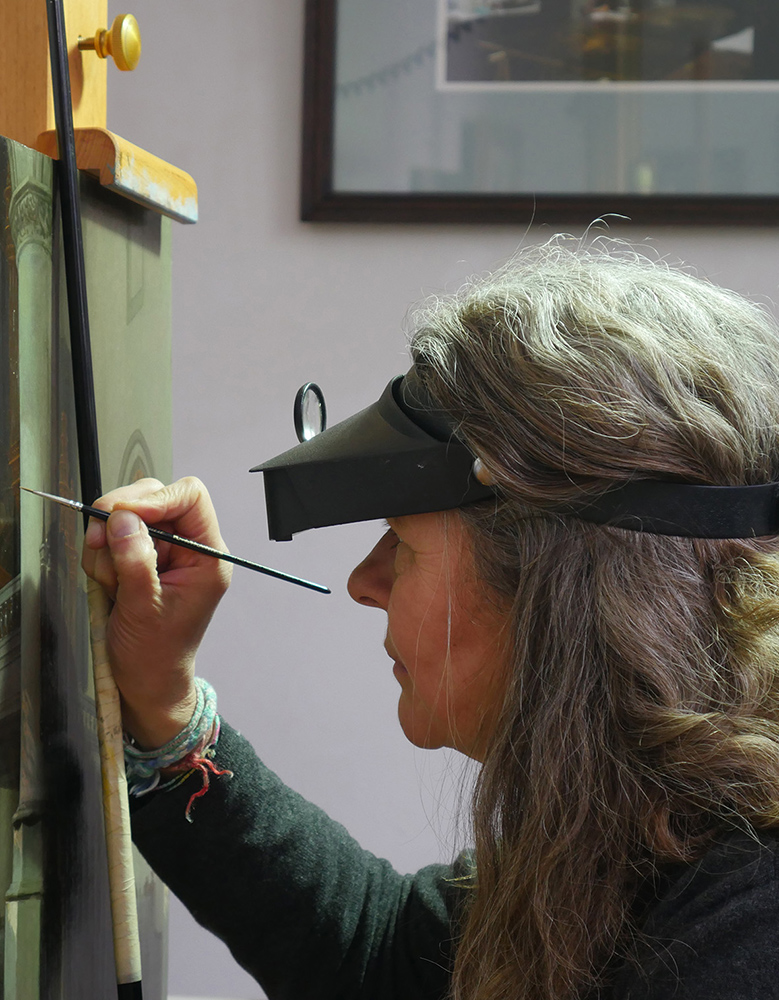 Manon Engels
My path as a restorer started in 1997. I have restored many paintings and painted objects since and encountered numerous difficult cases on the way. The path lead through different ateliers and I learned that every place has its own character and favors different methods and techniques. It has made my understanding broad and varied and it is why I try to approach every restoration with an open mind and treat every object according to its individual qualities. There are no routine restorations. I have worked for private collectors, the art trade, museums and churches. Together with the clients I study the works of art and weigh the options, for the treatment of the objects and understanding the wishes of the customer. Communication is an everyday part of my profession. I consider it a privilege to work on a regular base with objects of beauty.
Gerard David
Descent from the Cross – Gerard David, Collectie P. en N. de Boer, Amsterdam
The Master of the female half figures
Saint Cecilia writing Music – Collection Kollenburg Antiquairs, Oirschot, The Netherlands (Restoration Manon Engels) 
Isaack van Ruisdael
View of Egmond aan Zee – Isaack van Ruisdael, Die Lebensstrom Collection, South Carolina, USA
Jacob van Ruisdael
Hill with a Cottage and a Dovecote – Die Lebensstrom Collection, South Carolina, USA
Maxime Maufra
Le soir, Douarnenez – Maxime Maufra, Die Lebensstrom Collection, South Carolina, USA
"Gaper"
Gaper – Polychromy, Hash Marihuana & Hemp Museum, Amsterdam